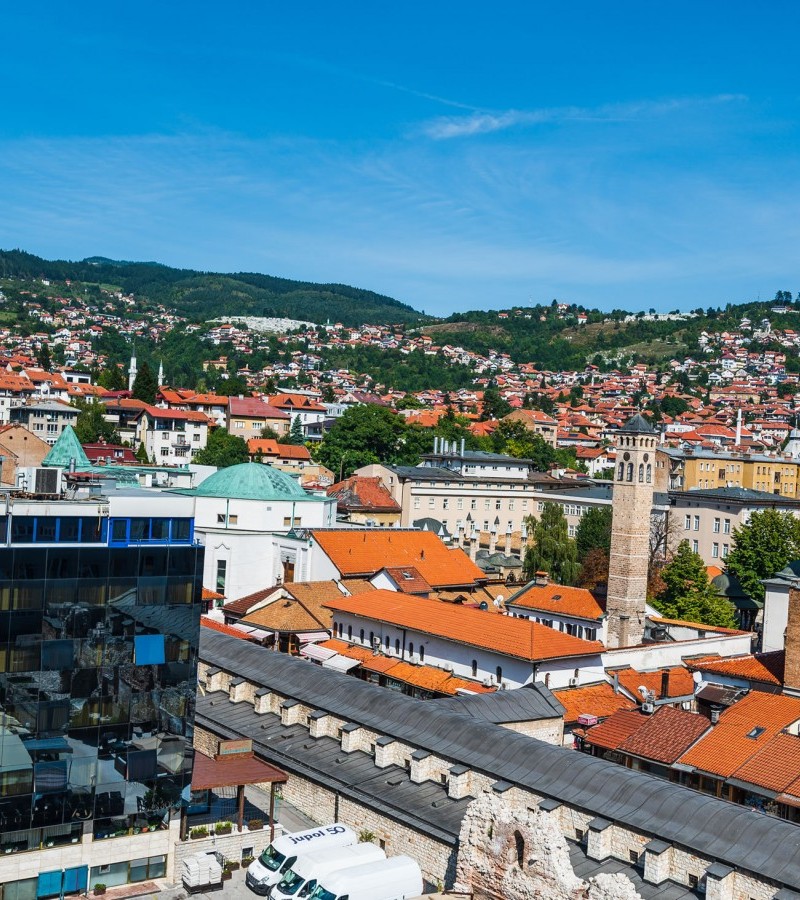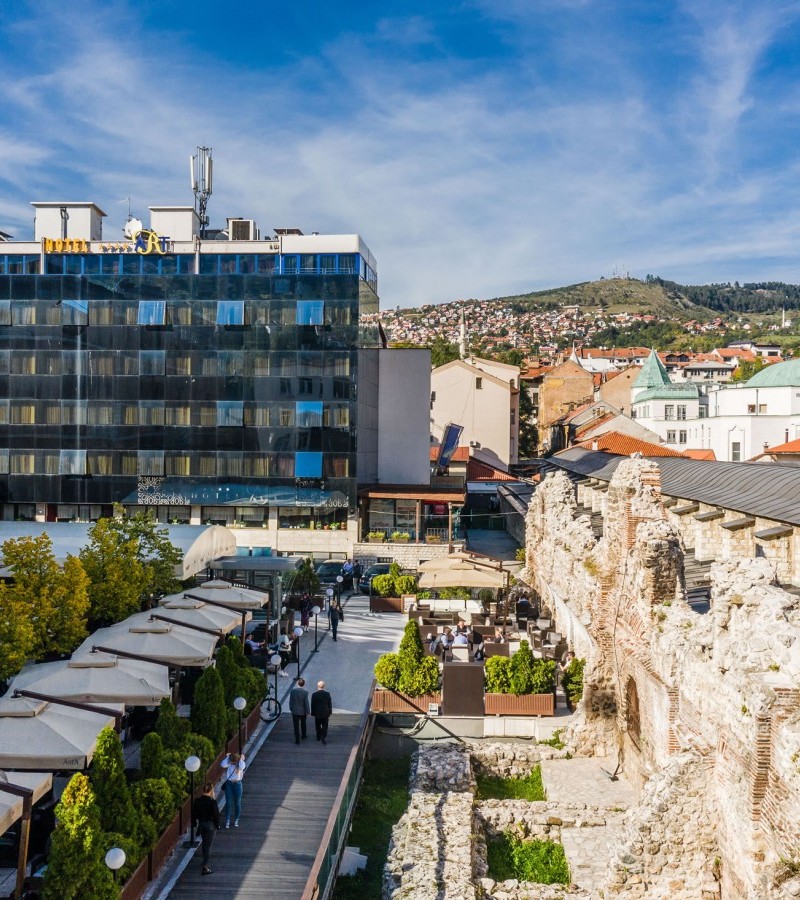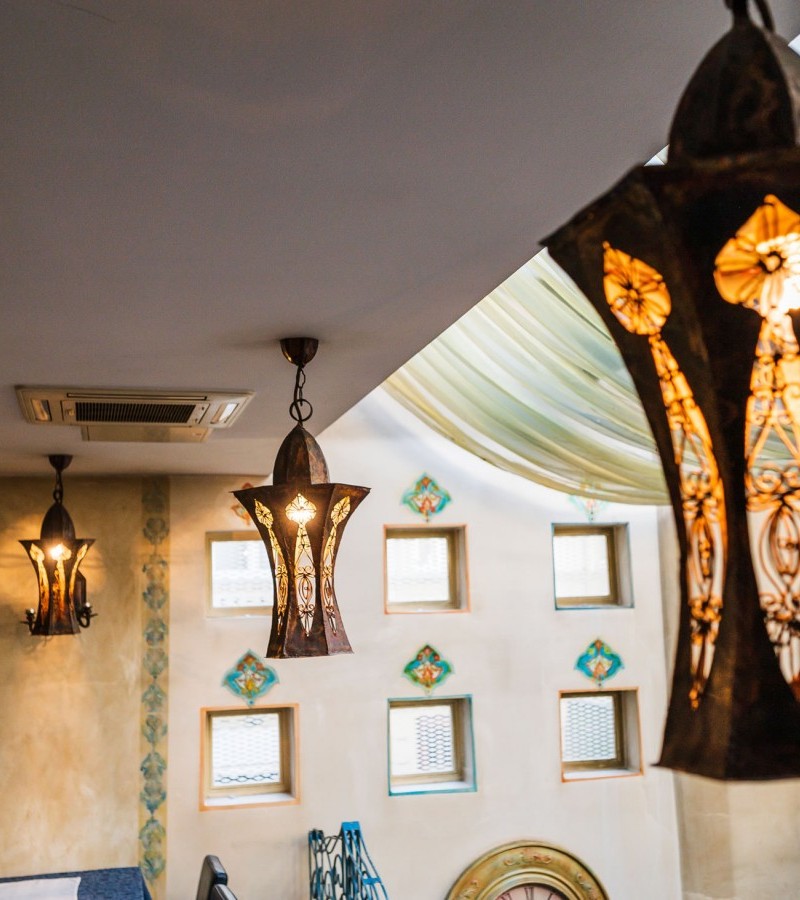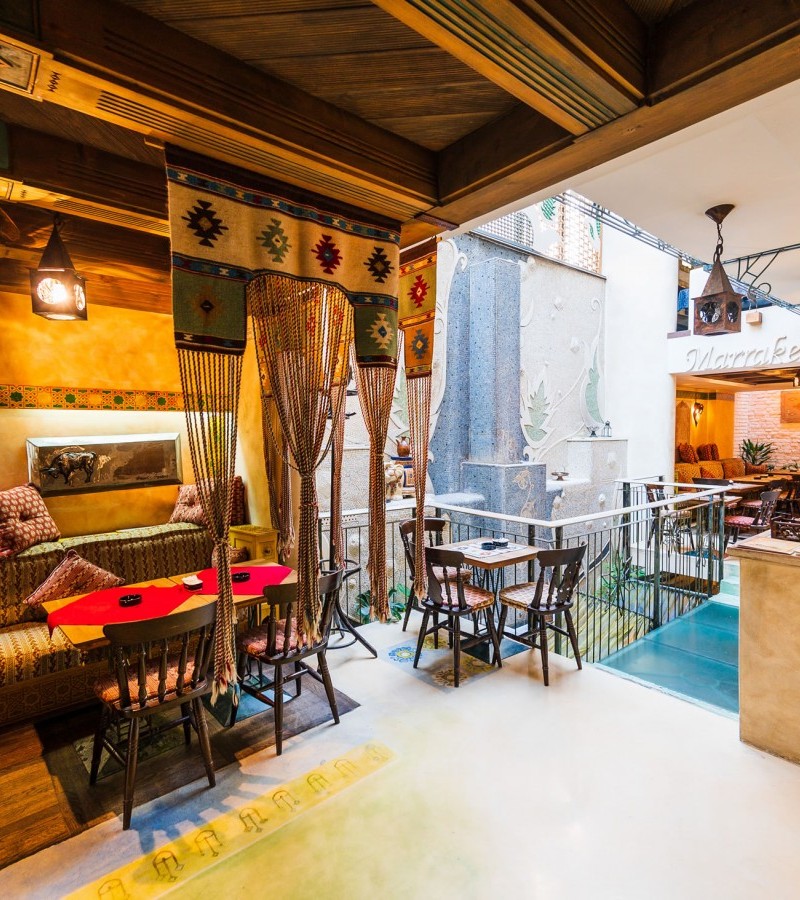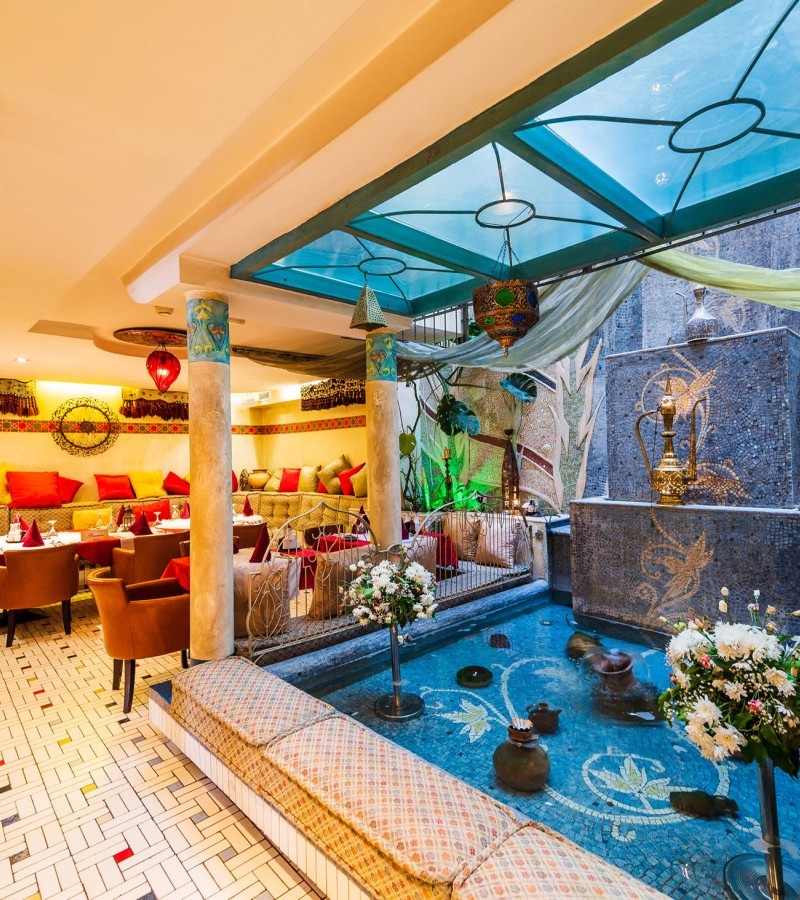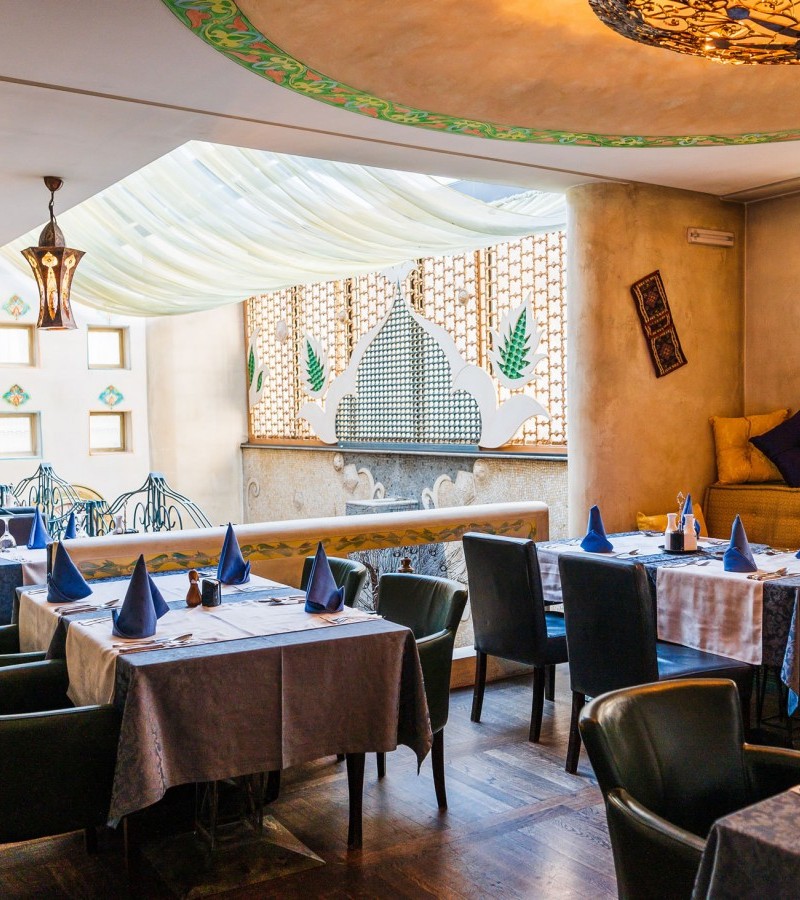 Welcome to Hotel Art
Art view of Sarajevo
Opened in 1998, Hotel Art is a hotel which has nurtured excellent relations with eminent local and foreign companies and embassies for almost a decade.The success of the hotel is reflected in its modern facilities, as well as in its individual approach to each guest.
In a hundred meter radius one can find the famous Gazi-Husrev Beg mosque, the Roman Catholic cathedral, the Orthodox church and the Jewish synagogue, which is why Sarajevo has been termed the European Jerusalem.
Apart from having a central location in the old town, Hotel Art is only a 15 minute drive away from the airport. Our hotel gladly offers organized transportation to and from the airport, as well as organized tours of Sarajevo.
The hotel also boasts a conference hall with 50 seats. The hall is ideal for organizing seminars, conferences, workshops, and private gatherings.
The uniquely designed Restaurant Maroko is also an important feature of the hotel. Here you can enjoy excellent international cuisine, of which we especially recommend the French, Italian, Bosnian, and Arabic.
The interior of the Restaurant Maroko, decorated with carefully chosen works by local artists, is an excellent choice for the organization of receptions, parties, as well as business lunches and dinners. Our well trained staff is always at your disposal for organizing any of these events.
We hope that you will see for yourself that Hotel Art is not only the hotel with the best location in Sarajevo, but also the number one choice for professionals who appreciate excellent service and delicious food, combined with comfort and art.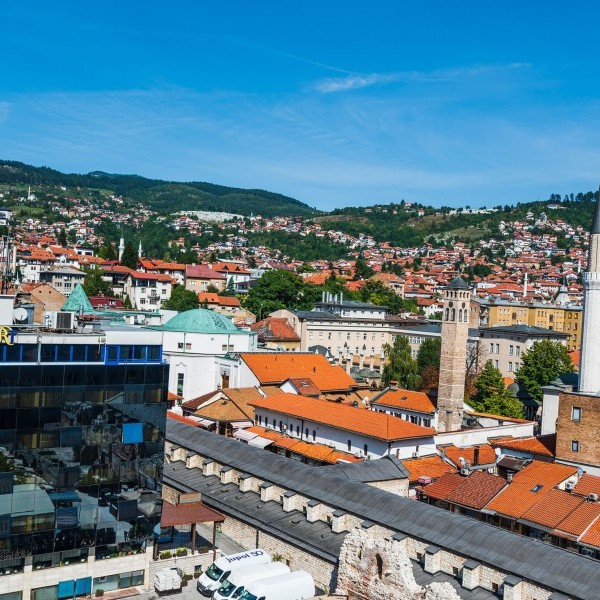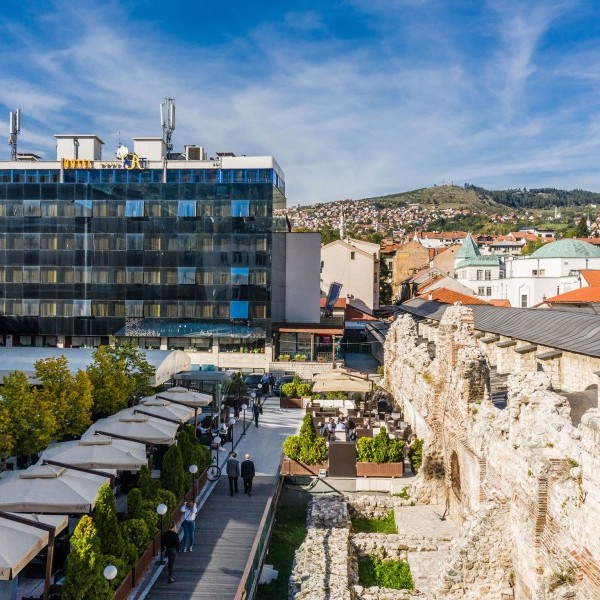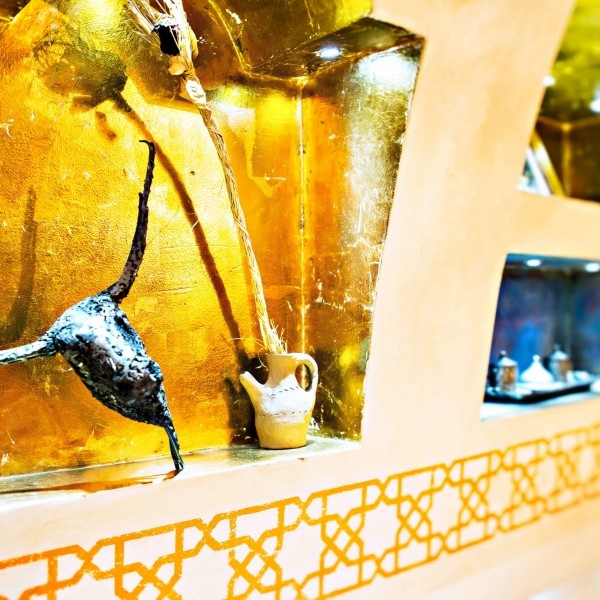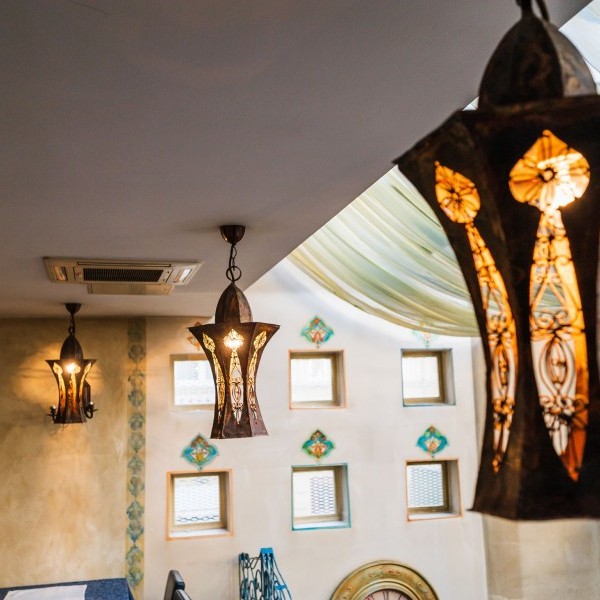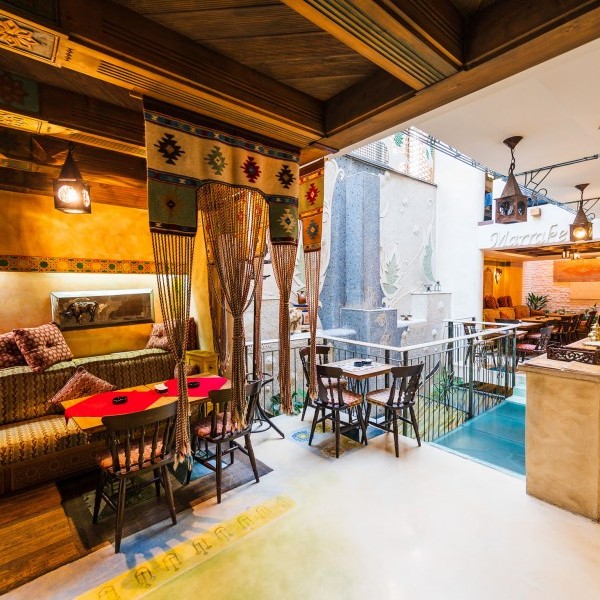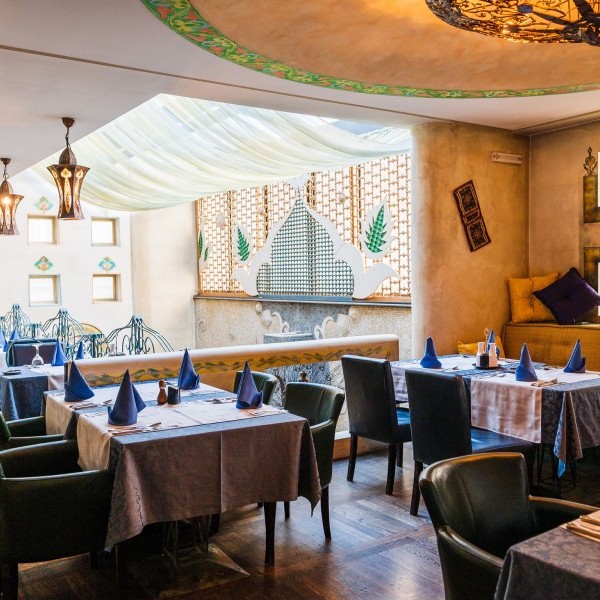 Best location
History and tradition
Competitive rates
Safe booking
Business meetings
High speed internet
Lounge area
Spacious restaurant
In room service
Laundry and dry cleaning
Disabled access
Day trips